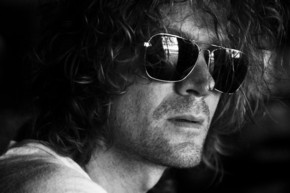 Brendan Benson has also unveiled the new music video from his latest full-length album What Kind of World. The video for "Happy Most of The Time" features fan submitted footage of their kids dancing along to the song. The theme was inspired by Benson's own son's energetic reaction to the music found on the album.
[youtube xzn-I1Tyuo8]
Brendan Benson's fifth solo effort What Kind of World was warmly embraced by critics and fans, with the Los Angeles Times calling the album "as solid as its predecessors, with sparkling power-pop gems ("Light of Day"), fuzz-garage rave-ups ("Happy Most of the Time") and a dreamy piano ballad ("Bad for Me") that evokes early-'70s stuff by Todd Rundgren and Harry Nilsson." Since the album's release last year, Benson has focused his time on the continued expansion of his Readymade Records and Readymade Films endeavors.