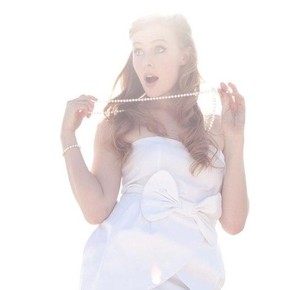 Melody is a free-spirited traveler, singer, songwriter and model who was chosen to be the face of Chanel's fragrance, "Chance," in Paris. Unlike many other artists out there — her music is reminiscent of her own life, loves, struggles and the search for amorous relationships.
[youtube Yi9CbbfOMPA] "Lie To Each Other," the lead single off of her upcoming second studio album, draws on the relationship between two people — based on her own personal experience. "For me, 'Lie To Each Other' is about loving someone and getting so attached to them that you want it to be right, even when something deep down in you knows you're not done searching," explains Melody.
Available on iTunes, "Lie To Each Other" continues the evolution of Melody Federer's signature musical style–Stride-Pop, an original genre of music created by the self-taught pianist and guitarist that combines 1920/30's stride piano (of Montmartre and Harlem origin) with the more contemporary and fresh, bouncy sound of today.