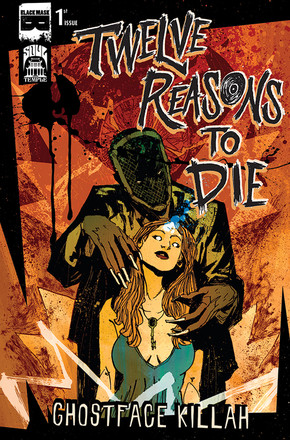 Soul Temple Records announces the release of Twelve Reasons To Die, the new album from Ghostface Killah and composer/producer/multi-instrumentalist Adrian Younge on April 16. Twelve Reasons To Die is a brilliant and daring crime/horror concept album. This is the third release from Soul Temple Records, a company whose mission is to release quality music coupled with packages engaging multiple elements of the creative community.
[youtube AtHb0ALkFzo]
Ghostface's long-time Wu-Tang collaborator The RZA acts as executive producer on the groundbreaking album which melds the sounds of classic 36 Chambers-era RZA with Portishead, and the Italian film music of Ennio Morricone. The album will be available in various configurations including a standard CD, a deluxe double CD with instrumentals and a mini comic book, plus a digital deluxe version with instrumentals and digital comic book, multiple vinyl formats and a cassette. To visually flesh out the dark and gritty world of Twelve Reasons, Soul Temple Records has partnered with Black Mask Studios to produce a 6-issue comic book series and collected graphic novel featuring striking visuals and an intriguing dual-narrative structure with contributions from a host of stellar comic book artists.
http://soultemplemusic.bandcamp.com/track/the-rise-of-the-ghostface-killah