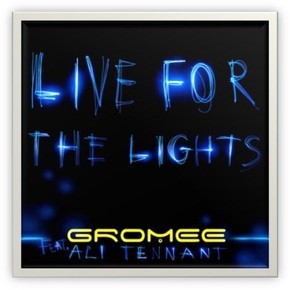 Live For The Lights is a rousing party anthem with a mainstream club sound dubbed with vocals from Ali Tennant which takes the track to another level. The single is available now on http://radikal.com and has been released on iTunes, Beatport and other music streaming services.
[youtube fzuXwqOMOeU]
Gromee is a young, up and coming DJ/Producer who hails from Poland and who has set out to make a name for himself. Earlier in 2012 he teamed up with American rapper Tommy Gunn and Ali Tennant to release You Make Me Say, which made impressive inroads on Polish radio.