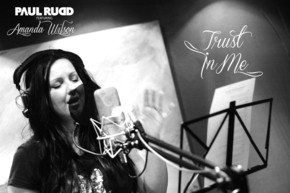 Singer songwriter Amanda Wilson and prolific house music producer Paul Rudd have teamed up to release their first ever ballad. Amanda has had two UK top 20 singles with dance act 'The Freemasons' and more recently scored another major worldwide smash hit with 'Seek Bromance' in collaboration with Tim Berg aka Avicii and Samuele Sartini – Ministry of Sound.
[youtube WDRQMfnf4Qo]
Amanda, once labelled 'the voice of world dance music' due to her four octave vocal range, has given Rudd the opportunity to produce something very new for her.