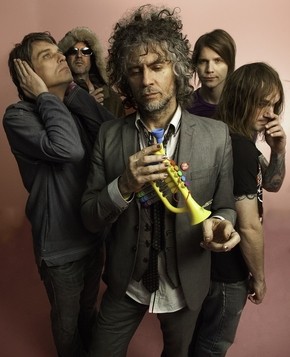 THE FLAMING LIPS and Warner Bros. Records will release their thirteenth studio album, THE TERROR on April 2nd but you can see and hear and the new video for an exclusive non-album track, titled "Sun Blows Up Today" right now at RollingStone.Com.
[youtube IwU-23sGeg4]
As previously announced, those who pre-order The Terror digitally beginning Jan 29th, through the iTunes Store or other participating digital retailers will receive "Sun Blows Up Today" as an Instant gratification, Non-Album, Bonus Track. This is the only way to get the new song by THE FLAMING LIPS.