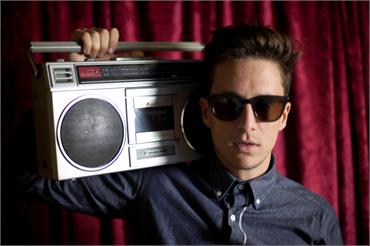 Hot new act Victory will release his new single 'Play It' On January 17th. The video, directed by Victory himself, is a neon soaked VHS celebration of the anthemic single.
Victory's debut LP 'Victory is Music' will be out April 23rd and will only be available on limited edition clear blue vinyl and digitally via Reserva Records (Victory's own label).
[vimeo 57417965]
Victory is the music project of Los Angeles-based multi-instrumentalist Robert Fleming who produces new songs that are at once fresh, familiar and focused.   'Demonstrations' was the first offering from Victory, a 7-song EP self-released in September 2011 and his first full length is set to see the light in April 23rd, 2013.   Victory crafts a sound that is both a throw-back to psychedelic 60's British rock as well as an homage to today's thriving independent music scene.