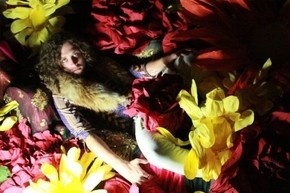 Alan Bonner is a singer-songwriter based in London. After leaving his small village in Suffolk for the bright lights of London at 18, Alan has spent the past few years writing, recording and playing at venues across the UK and Europe, all the while penning lyrics on beer mats and bashing out chords on a beaten Piano.
Alan Bonner's track "Lighthouse Song" below:
https://soundcloud.com/altpr/lighthouse-song
His new album is bursting with pathos filled ballads that are earnest, beautifully crafted and laced with nostalgic yearning for a simpler time.   Bonner proves he's a master singer songwriter, weaving shimmering narratives and smoky melodies that linger heavy with melancholy into glorious harmonious poetry.