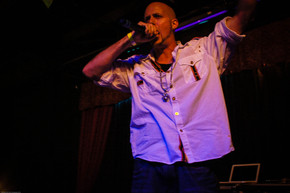 This is a deep song about life and death and not putting too much value on material things, because you "cant take it witcha". His name is Germoney, I am the first German rapper in the USA and as such I bring something truly new and fresh to the table.
[youtube Yxz0xkehfDw]
Germoney is a german rapper and producer, now living in Northern Colorado. Having been born and raised in Germany, he came to the US in 2006 with nothing but $200 and a suitcase full of belongings to his name. He made that drastic step into a new life in a new country, because of his deep longing for his own spot amongst the ranks of Hip-Hop legends in the motherland of this culture and an insatiable desire to express himself through this art form.
Germoney is ready to earn this spot and comes equipped with a variety of styles both vocally and with his beats, which sets him apart from the masses of Hip-Hop artists.