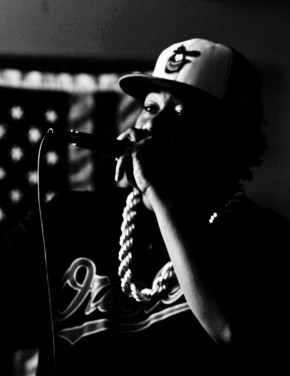 Sean-Toure' has released his brand new music video for "In the Heat of the Night" ft. yU of Diamond District/Mello Music Group. The song was written some time ago and quickly became a fan favorite, with Sean performing it live on his MPC drum machine at his energetic shows. The music video (Directed by Seannie Cameras) gave the song new life. The video also features a cameo appearance from J. Sands of Lone Catalyst.
[youtube 4ACxzEIEAcQ]
In the past 3 years, Sean-Toure' has lent his production skills to several musical genres. His critically acclaimed remix album, "The Sean-Toure' Remix Project" featuring authorized and unauthorized remixes he's produced for 50 Cent, Little Brother, J. Dilla, Michael Jackson, and more was called one of the best albums of the year by Baltimore's City Paper.