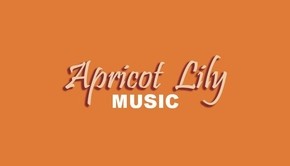 Tom Boisvert is a lyricist and songwriter, specializing in Country and Gospel music. His lyrics are expressive and tell stories that are at once relateable and visual as well. Tom has collaborated with country singer Heather Morris, and together they've produced the hit tribute track "The Chute Out", a song dedicated to bull riders, the fans and the bulls they ride. Tom has also written a Christmas song and is seeking to find the next talented artist to work with.
DiGDuGDisaster: You've written songs for the talented Country music singer Heather Morris, how did you meet her and how did the two of you connect and work together?
Tom: I first contacted Heather on the "Just Plain Folks" website, based on a recommendation from producer Mike Caro (who is also a member of "Just Plain Folks").
DiGDuGDisaster: You have samples for people to check out at apricotlily.com, does that name have any particular meaning to you?
Tom: "Apricot Lily" is the color of the paint on my kitchen walls. I liked the name and color, so I had a local artist create a logo for "Apricot Lily Music".
[youtube =_wTYIgLD_sw]
DiGDuGDisaster: Besides Heather Morris, you've also worked with singer Mike Caro for several songs listed on your site, who is Mike Caro?
Tom: Mike Caro is a talented musician, singer and producer who owns a recording studio in Brooklyn, NY. He handles the instrumentation and final production, as well as vocals for certain tracks.
DiGDuGDisaster: Aside from being an aspiring song writer, you're also a Carpenter by trade. How does that affect your lyric writing?
Tom: Pounding nails hasn't influenced my writing yet, but I have been known to write a line or two on a piece of 2×4 so the thought wouldn't be lost! A song title or phrase will come to me, and I take it from there. I research history for songs with stories, like the Chisholm Trail for Cowboy Angel.
DiGDuGDisaster: You specialize in Country and Gospel, what attracted you to that type of music and are there other genres you would be interested in writing in?
Tom: I enjoy all types of music. The lyrics I write have a tendency to fit a Country/Gospel style, but I could write lyrics for just about anything.
DiGDuGDisaster: Let's discuss your song "The Chute Out", a song dedicated to Bull Riders and fans everywhere. Are you personally a fan?
Tom: This past summer I saw a short segment about Bull Riding on ABC's Nightly News. What caught my attention was that it took place in Madison Square Garden in New York City, to a sold out crowd. I found out that the sport has over 100-Million fans worldwide! I became interested in the sport – I was impressed by the strength and determination bull riders show. Trying to stay on a bucking bull even for 8 seconds is an incredible challenge. I'm a fan now.
DiGDuGDisaster: Your lyrics seem tailor-made for Country music, very descriptive and and story driven. Was that something you developed over time or has that always been the way you've written?
Tom: It has always been my style of writing. It seems to be what comes naturally when I put the lyrics together. Country vocals happen to work well with story-driven lyrics.
DiGDuGDisaster: What would you like to accomplish as a songwriter and are there any particular artists you'd like to work with down the road?
Tom: Naturally, I'd like to write lyrics to the next big Country song. As for a particular artist, Emmy Lou Harris comes to mind, but in all reality I'd by happy to work with any talented singer serious about his/her work.
DiGDuGDisaster: If an artist needs lyrics or songs for a record or project, how can they contact you?
Tom: At apricotlily.com my email is publicly available: tboisvert@comcast.net. http://apricotlily.com showcases some fine examples of lyric and songwriting skills, you can also connect with Tom through "Apricot Lily Music" on Facebook.com.
Douglas Garnett – http://digdugdisaster.com – douglas.garnett@gmail.com