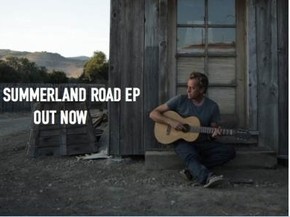 Famously reclusive, Curren's musical gift has until recently only been recognized amongst a small enclave of musicians. With an album set for release in 2013, Curren is ready to share his music with the world. In October 2012, Curren released a four-song EP called Summerland Road — a glimpse of what is to come.
The EP features raw and honest performances: bluesy, gritty, with a folk influence and minimalist approach. Curren's music goes well beyond the surf market. He explores a variety of musical styles and sound combinations that reflect a truly original point of view.
[youtube PUmDLgkHnlU]
Directed by Chris Malloy, produced by Tim Lynch and Tieneke Pavesic with FARM LEAGUE, Tom's debut video "Summerland Road" off of the same-titled EP shows us why California cool is always in style.