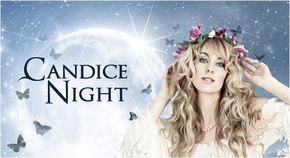 Former Deep Purple guitarist Ritchie Blackmore and wife Candice Night are releasing new music this month with their traditional folk rock duo, Blackmore's Night. The band's third live album, A Knight In York, spans their 15 year career and takes their devoted audience on a musical journey through the ages. Find out more about A Knight In York in the extensive EPK video.
A Knight In York EPK Video: http://youtu.be/7CUW0Znb604
[youtube OnSNhPmYY74]
In addition to Blackmore's Night, lead vocalist Candice Night will also be releasing her debut solo album, Reflections, on October 22nd in North America. Fans can preview the release with the latest video for the track "Call It Love," streaming now on Youtube.