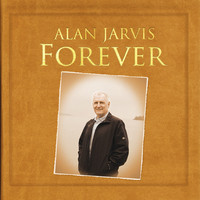 Soft rock sounds, pop mentality and an easy-listening ethos are the hallmarks of Canadian crooner, Alan Jarvis. Born in London, a love of The Beatles as a teen prompted him to start playing guitar and after several years and twin stints in live bands, Jarvis is a lap top jockey these days, preferring to write and record in his home studio. This year, Alan released his fifth self-produced album, Forever, 12 new tracks of his ubiquitous soft pop and ballads.
http://www.squishymusic.com/listen_now/
"Getting Over You" starts with acoustic melody and intermittent electric guitar fills over slight generated backing percussion. The lyrical matter tells the story of protagonist recovering from a broken relationship and the feelings of unrequited love that come along with it. The tight, technical guitar interlude at the midpoint highlights Jarvis' preferred instrument. The balladesque "One More Endless Summer" opens with more acoustic strums and an underlying current of keys before more slight percussion joins the fold. More emotive lyrical matter, staying true to the artist's genre of choice, hallmarks this down tempo number. "Dancing On the Roof" sees Jarvis channeling a young James Taylor on the vocal delivery that is bolstered by a chippy acoustic melody lying just underneath the vocals. Romance leads the lyrical subject matter on this as well. Staccato percussion and New Wave synth open the quirky "Black Coffee" and form a foundation for the slightly surreal lyrics. The track stands out as the one probably most far removed from the bulk of the other songs. Jarvis shows his vocal range within the vocal delivery with much of it being in the upper reaches of his octave.
http://www.cdbaby.com/cd/alanjarvis3
Easy listening fans would appreciate the sound, melody and lyrical matter of Forever. I couldn't identify one single in that the bulk of the album would fit nicely in a regular rotation on any adult contemporary channel. Surprisingly, the production is well done for a DIY effort and shows that Jarvis has pecked his way through his lap top software. It is cleanly produced and pristine without sounding like a heavy-handed approach was used on post-production. For fans of the genre, feel free to consume en masse.      
by Christopher West – cwestlaz@gmail.com