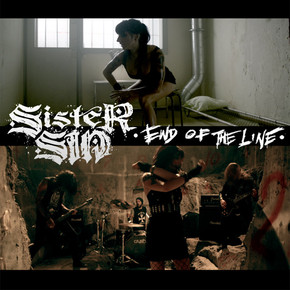 Swedish heavy metal band SISTER SIN has released a brand new music video for their hit single "End Of The Line" from their forthcoming album Now and Forever, out next Monday, October 22nd! Watch the video here and download the track on iTunes /Amazon.
[youtube 0KGbF8Hp_-Y]
Filmed at an old nuclear reactor testing facility in Stockholm, Sweden, SISTER SIN blazes through a raw, gritty and powerful performance that has heads banging and bodies moving worldwide to "End Of The Line". Front women Liv Jagrell shows off her fierceness and delivers an incredible vocal performance throughout the song. Lead guitarist Jimmy Hitula electrifies audiences with highly intense and robust riffs alongside the fast hands of heavy -hitting drummer Dave Sundberg and the lively, energetic bassist Strandh.