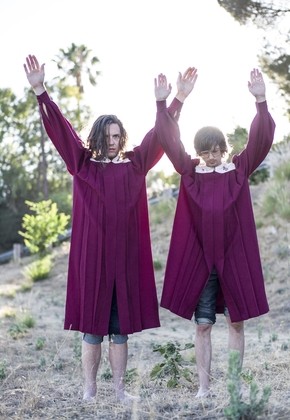 Tweak Bird's "Undercover Crops" EP will be out October 9th. The band is direct support for the Melvins on the ongoing Sept/Oct tour.
Tweak Bird "People" MP3:  
Tweak Bird are two real-life bros from Carbondale IL, both harmonize, and one plays a fuzzed out baritone guitar (like surf bands used).   Its catchy, melodic and poppy, yet very heavy, stoned-out and shoe gazing.   Its amazing how these dudes can make heavy so poppy.   Definitely a band to check out.