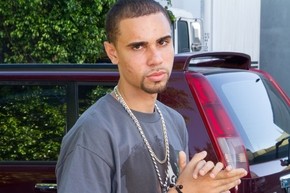 Continuing to bring Jamaican Hip Hop into the limelight, Nomad Carlos will be premiering a High Definition music video for his new single track exclusively through one of the leading print and digital music publications, SkopeMagazine.com.
[youtube d-JjgKynZqk]
The new "As Real As It Gets" music video was filmed in Downtown Kingston, Jamaica with a simple concept showing Nomad in his zone and in the middle of where his roots and music were born and bred. Raised in Kingston from the age of 5, Nomad worked his way up through Jamaica's Reggae and Dancehall dominated music industry to become one of the frontrunners in an effort to bring Hip Hop to the mainstream of Jamaica. "I want to introduce myself to the market. I want to grab the attention of listeners who would be interested in my music so they can look forward to the progression of my career."
"Nomad Carlos brings a new vibe in the game. It's a very nice mix between Jazz/Fusion and Hip-Hop"
– DJ King Flow
The new music video for, "As Real As It Gets" will be available Sept. 12, 2012 exclusivly on SkopeMag.com.
For more on Nomad Carlos please visit: www.twitter.com/nomadcarlos, www.facebook.com/NomadCarlos, www.nomadcarlos.bandcamp.com, www.reverbnation.com/nomadcarlos