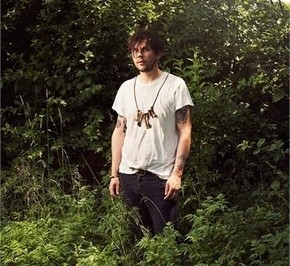 A native of Guelph, Ontario, Pepper was acclaimed for his 2009 release With Trumpets Flaring, which was hailed as "conceptually minded and very, very clever" (The Torontoist). Some even pointed out that, "Pepper taps into the demented genius/ ambition of Brian Wilson for his orchestral pop songs, which are head- scratchingly great" (Exclaim!) and that "this is an intelligently crafted pop album" (Chart Attack).
[youtube H1rqzz06HhQ] [youtube RDxunQYLip4]
This new record is another step in Pepper's ongoing pursuit of classic pop filtered through a modern lens, deliberately more focused in it's aesthetic than any of his past releases. Elements of power pop, jazz, chamber music and garage rock are fused by infectious melodies and ornate vocal harmonies. Add that to ample brass and string arrangements atop an aggressive rhythm section with most of the 17 songs flowing seamlessly into one another, and you have an album that demands to be played on repeat.