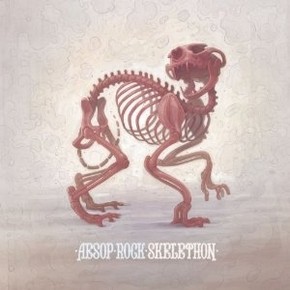 Continuing the momentum of a successful summer tour, Aesop Rock has announced more dates in support of his latest album Skelethon, starting October 1 in Detroit with tickets are on sale today.
[youtube XabAnAJjDik]
Aesop is joined by Rob Sonic and DJ Big Wiz on stage with Dark Time Sunshine providing direct support and the mid-set haircut. Skelethon is out now on Rhymesayers Entertainment and marks Aesop's first self-produced album, proving to be one of the most acclaimed hip-hop releases of the year.