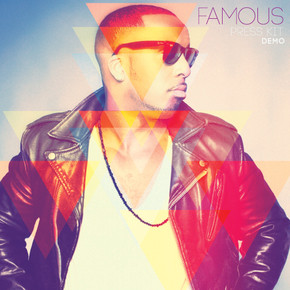 As a fan of hip-hop music, Famous ensures that every single lyric is clear, true and full of intentional meaning.   Taking cues from Bob Dylan, Chuck D and other prolific artists who concentrated more on their message, The Kid understands that his voice is a tool that can be used for the betterment of a generation and he's not wasting a single breath.
[youtube oOxGpNj-xvo]
With many of the songs on his adventurous Goddess Girl focusing on various aspects of peoples everyday lives, the 8 Part mini-movie/soundtrack (which he wrote and directed) became a viral triumph for the young rapper with views eclipsing the elusive 6 figure mark incredibly early.