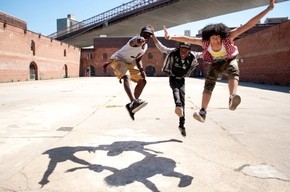 There seems to be a little bit if hype building around young Brooklyn hip hop trio The ClasSicK. The group just released a song and video, to Mobb Deep's legendary track, Shook Ones Pt II. The decision to touch that instrumental is brave in itself, but the young trio did it justice. With an invigorating hook, "these boys don't play no more, weak songs aint safe no more", and the visuals to match, it is obvious the group is taking shots at the current state of rap. They even make it extremely obvious, showing clips of videos such as "Cashin Out" and "Cat Daddy", with the main scenes in a graveyard.
[youtube fycDr6Gc9f0]
Controversial for many, the point is stressed in the video. The lyrical content provided is unbelievable for a group of 18 year old kids, every other line is a punch line you may have to play again and again to understand. Check it out here.