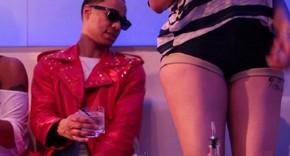 Make Moves Entertainment is back at it again with another Full HD MOVIE, directed by the one and only Herman Shockley of TheSTAblog.com. The Highly Anticipated 2nd Single "Problem with Commitments" from the debut solo project: MR. MAKE MOVES: THE E.P.
[youtube wGmSRZYN7Qk]
Purchase the single now for $1 @ www.MrMakeMoves.Bandcamp.com.