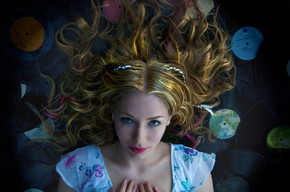 By the time she was six, Alina taught herself to play piano and was supporting her family with music. She would soon join an internationally-known singing group called "Aurora", which played fifty plus shows a year in Europe. When a relative of her mother's, who lived in Las Vegas, invited Alina to come over and pursue a music career in the States, her parents agreed to let her go.
[youtube zoc157UAnBg]
Now, having recently relocated to Nashville, Alina is co-writing with the likes of Meghan Linsey (artist with the Big Machine label group), Trey Bruce (Trace Adkins, Faith Hill), Kris Bergsnes (Winona Judd, Tim McGraw), Phil Barton (Lee Brice, Paul Cowderoy) and other great country songwriters. She has also started a boutique recording studio and has been producing music for herself, as well as other artists. Having just completed a demo EP, she is seeking a label home for her new songs.