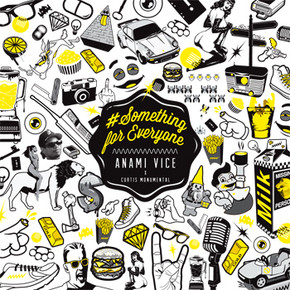 Discovered by Josh Ramsay of Mariana's Trench, comes Vancouver hip hop artist Anami Vice and his debut single "Time I Ever Had." The song is an end-of-summer anthem, reflecting on the best and worst of life's experiences.   A video will be shot for the single next week in Toronto by MMVA-winning director, Ben Knechtal (Carly Rae Jepsen, "Call Me Maybe"). Anami Vice's third studio album is slated for release later this year on 604 Records. Having recently signed to 604, home to Canadian stars like Mariana's Trench, DiRTY RADiO and Carly Rae Jepsen, this record marks his first commercial release. A national tour i sin the works to be announced next month.
[youtube LfTtFW0POhQ]
Vice's slightly sarcastic, yet optimistic sound has been compared to the likes of Mac Miller, Asher Roth and Mickey Avalon. Known for infectious hooks and clever, confessional lyrics – as evidenced in videos like this, Vice is self described as "reluctant to make rap music" – he prefers boots & a collar to Air Force Ones – but has found a way to be hip hop without becoming cliché. Alongside his band The New Future, Vice's live show has developed a reputation for charged up renditions of his studio tracks, using a solid back up of instrumentation.