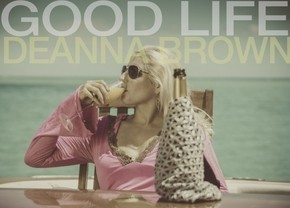 Aqua Media and Ocean Records are excited to announce the second release and accompanying music video off of Deanna Brown's sophomore album, The Plunge.
"Good Life" music video was released this week, and is already drawing praises as a summer anthem.The video was shot on location in the U.S. Virgin Islands by the award-winning production team, Aqua Media.
[youtube 2uVPr0erXF8]
The Plunge has garnered attention around the globe and she has risen up the radio charts such as peaking at No. 2 in WHRW (Binghamton, NY), No. 3 KTUH (Honolulu, HI) and charting many more radio stations in the U.S.