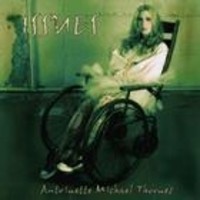 For New York rocker, Antoinette Michael Thorne, her 12-track album Issues was the album that almost wasn't. After moving to New York, an untimely accident crushed the lifelong singer's larynx and for the next four years, several specialists couldn't seem to fix her broken voice. In May of 2010, she finally had the necessary surgery and was singing a mere three months later. Her first full-length album is the story of that struggle.
The album opens with "For Keeps" and features Thorne's gruff vocals over backing electric. I can't be sure if the rasp is a product of the accident, the resulting surgery or her natural vocal command but it adds an authenticity to the rock ethos of the track. The backing instrumentation hovers just below the vocal delivery allowing the track to be lyrically driven. "Falling Down" opens to vintage chug guitar work and Thorne putting the biting rasp away in place of a melodic lyrical delivery. However at the close of the verse work she proves she can still maintain vocal control and sustain notes at her upper range. "Detroit Hustle" continues the hard-rocking tracks with more heavy guitar riff work at the onset. Backing vocals join Thorne at the chorus while the steady percussion and guitar work maintain the feverish pace of this track. Acoustic chord progression sets the pace for "Just Believe" before the familiar backing chug joins the fold. The slightly down tempo feel of this track belies the intricate electric work just underneath the foreground vocal delivery. "Now or Never" rounds out the breadth of the tracks as the heavy riffs make way for this softer ballad. Again, the melodic delivery of Thorne is the shiny facet at the foreground.
Issues is for throwback rockers of the classic and hair eras. The strong and heavy instrumentation will sound all too familiar and certainly evoke nostalgic in metal fans. The album is clean in its production but still maintains raw grit that adds honesty to the tracks without sounding contrived. Very happy for Thorne and her recovery. Also glad this album isn't the one that got away.
www.reverbnation.com/antoinettemichaelthornes          
by Christopher West – cwestlaz@gmail.com
[Rating: 3.5/5]