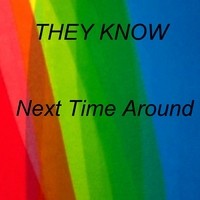 Daniel Ehart and Lee Raden join forces with Ruth McFarlane and Dave Stouber to create the band, "They Know". Reigning out of the musical town of Phoenixville, PA they have been working hard to complete their latest project and have released an EP to let us wet our whistles in anticipation for their full length CD scheduled for release in early 2013.
Daniel and Lee are the collaborators behind the music. They have put their talents together to create a sound that is all their own. Lee paints beautiful pictures with his words while Daniel seems to have an edgier dark side. Together the music becomes raw emotions that ignite your senses.
[youtube fELoP3GQU-A]
From the song, "Summer '78" to "Living Free" and all the songs in between their story unfolds in each word. The melodies come alive with haunting electric guitars and driving beats. The harmonies melt together until they become one completed entity. There is nothing more beautiful then when two very different musical souls join together to invent a sound never heard before. They have a feeling of angst that is remedied with melodious resolution.
Daniel and Lee have high hopes and are taking it to a whole new level. Music is a journey of discovery– and they are exploring their talents and unleashing them to the world one song at a time. The gritty guitars have a soothing symbiosis that flows gracefully with the rhythm section. It then morphs into deep meanings with a tantalizing cadence. The most fun is how they take some hard hitting topics and lighten the mood with pacifying vocals.
Sometimes when two musical minds come together they catalyze a friendship that reveals itself with subtle nuances. Those nuances become what we know as, "They Know". Their music is enjoyable and infectious.
Visit http://www.reverbnation.com/theyknow and enjoy the ride.
By: Rebecca Hosking – hoskingrebecca@gmail.com
[Rating: 4/5]