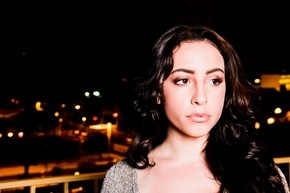 Rising Tucson-based singer Lexa Raquel's infectious single "One of a Kind," which was featured on iheartradio.com and Shakefire, recently hit the top #10 on the Billboard Hot Singles Sales radio chart, is now playing at major retailers   such as Forever 21, Footlocker, American Eagle Outfitters and Nordstrom throughout the nation.  
[youtube G2uCAwYS6w0]
Riding on the wave of her recent success, Raquel will be traveling to Los Angeles next week for a performance at The Mint on July 19 for a monthly industry showcase with Jessarae Robitaille headlining. She will also stop into GVB Radio for a live interview with the national radio show "On Air With Tony Sweet" on July 18.