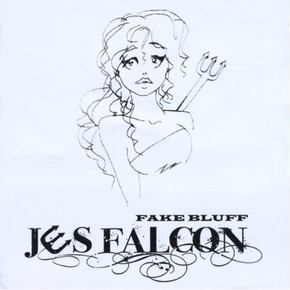 Jes Falcon, though born in the green, rainy and celtic north of Spain has been living in Amsterdam, the Netherlands, since the 90 ´s. It all started while playing rock music at high school and then composing some music for radio programs at independent (and pirate) radio stations which prompted him to start composing rock songs.
"She Came With The Rain" MP3:
http://k004.kiwi6.com/hotlink/f43i13o0vz/she_came_with_the_rain.mp3
From The Netherlands, his personality led him to start establishing contacts with people from different parts of the world and thus he has been invited to play at many places in different countries at both sides of the Atlantic.
He ´s been releasing material for some time now though Fake Bluff is his actual first album, the rest being considered by Jes as "just some kinda long demos". Recorded and produced between Amsterdam and the Mediterranean Spain all lyrics and music have been composed by Jes.
Although the melodies are pretty catchy, many experts cite the lyrics as something to pay attention to.
Buy: http://itunes.apple.com/us/album/fake-bluff/id505412389