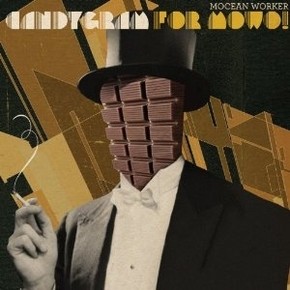 It's been four years since we last heard from our favorite fast-talking, electro-funk, party-jams beat-maker Adam Dorn a.k.a. Mocean Worker. Since then tough economics have turned tougher, smug indie bands have become smugger and raving mad religious fanatics have grown, well, raving madder.
[youtube VUWgOGkkumQ nolink]
What the world could use in these troubling times is some good ol' fashioned, happy days are here again, booty-shaking grooves. Mocean Worker–who's built a reputation for exactly that over a ten-year plus career–returns made to order with his sixth studio album, Candygram For Mowo.