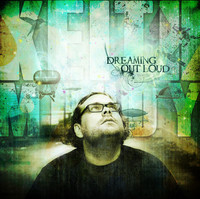 Keith Moody is a talent above the rest. His latest release, "Dreaming Out Loud" is one of the coolest CD's I have heard in a long time. Moody takes the best of several genres and mesh them together creating a sound of perfection.
He is an amazing writer, can tear up a guitar and has chops that are smooth and easy on the ears. The entire CD is fun music with deep meaningful underlining messages. The song, "Up" forces you to dance uncontrollably. I challenge you to listen to it and remain seated. I was singing along after one listen. He has hooky lyrics driven by strong addicting melodies.
Each song is executed with such conviction it feels like he is singing only for you. This music is a drug that is absolutely acceptable to overdose on its appeal. As a lyricist myself, I will be studying his work for a long time to come. It seems a little unfair for one person to ooze so much talent. Yes, I'm totally jealous!
I could go on and on about the quality of each song, the level of production and the solid foundation in which the music came from; but the bottom line is, you have to hear it for yourself. Do not take my word for it, check it out and come to your own conclusion, I am confident you will agree. This body of work is hands down a project Keith Moody could proudly call, a rockin' good time!
Rebecca Hosking – hoskingrebecca@gmail.com
[Rating: 5/5]