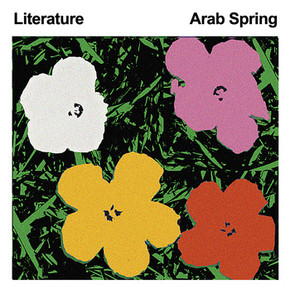 Arab Spring, the debut album from Austin-based Literature, is set for release on April 10.     The band's debut showcases a taut, novel sound; an assemblage of power-pop and jangling guitars that'll prompt you to dance in your garage.
The new MP3 off the album for the track "Criminal Kids":
They've previously been featured on Matador Records co-founder Gerard Cosloy's Casual Victim Pile II Compilation, backed Ted Leo at a stop in Austin, and recorded with Greg Ashley (of the Gris Gris). Now they're ready for their first moment in the sun with this, an assemblage of paens in the key of pop, and an unending tour schedule (see dates below).   The release of Arab Spring will be a joint venture by Square of Opposition and Austin Town Hall Records (100 white vinyl, 400 black).