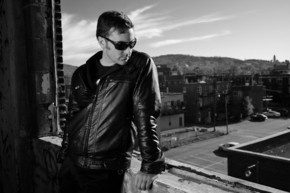 Opening with a stunning piano, that invokes emotion in every note, the next chapter in the ANDREW JOHNSTON story is about to begin. Sit back and get ready to take it all in. Just premiering his newest single, "Don't Need to Know," on Baeble today, the buzz worthy indie pop artist is ready to take the world by storm.
DOWNLOAD ANDREW JOHNSTON "DON'T NEED TO KNOW":
With brightly strummed guitars blended with brilliant harmonies, all provided by Johnston no less, the piece exemplifies perfection with each tone. "Don't Need to Know," is ready to make its mark on indie music history, reminiscent of Sloan's Between the Bridges, you will quickly find yourself in awe of what ANDREW JOHNSTON has to offer.