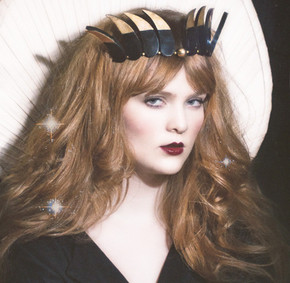 Toronto based glam-pop outfit Parallels are set to release their second album XII out June 26, 2012 through Marigold Records. The album is a perfect blend of sparkling pop and electronic radiance. While their 2010 release, "Visionaries" boasted a darker blend of static synths and HI-NRG rhythm patterns, XII takes on a brighter direction with front girl Holly Dodson's honey-sweet vocals enveloping the record with a radiant, moonlit perfection.
 "Moonlight Desires" MP3:
http://www.wildcatpr.com/artists/Parallels_MoonlightDesires.mp3
Parallels have received critical acclaim, with their previous release featured on french boutique imprint Kitsune Maison and notable collaborations with a fantastic list of artists including English indie quartet Delphic. Gearing up for a full national tour this Spring, Parallels are excited to cross the borders with a brand new live set-up featuring Artem Galperine on keyboards and Nick Dodson on drums.