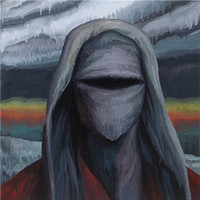 The Hitchhiker reigns out of Seoul, KR. Their debut album was released last year and they are currently working on a double release for 2012. They have been keeping busy with live performances and celebrating the success of having their musical scores released on the movie "Metamorphosis", from the Los Angeles Asian Pacific Film Festival.
This CD was named well, "Insatiable Curiosity" is exactly what this music provokes. There is a plethora of haunting sounds spilling from the speakers creating excellent visuals. The instrumentation conjure mind blowing perceptions of motion pictures in your mind's eye. It is haunting, dramatic and consoling all at the same time.
This group of guys go beyond our worldly realms and create a gateway to another dimension. The emotions take over and your set on a journey of fear and solitude then to elation and inquisitiveness. When you are drawn in,   it is beyond your control; go ahead and succumb and enjoy the ride.
They are certainly creating a buzz within the United States and deservedly so. Their music is a listening experience unlike anything I have ever heard. It is tantalizing to say the least and amazing to witness the control they have over your own thoughts. You have to be willing and able to let yourself go and allow them to do their magic. The level of talent exuding from this band exceeds any expectation.
By: Rebecca Hosking – hoskingrebecca@gmail.com
[Rating: 5/5]