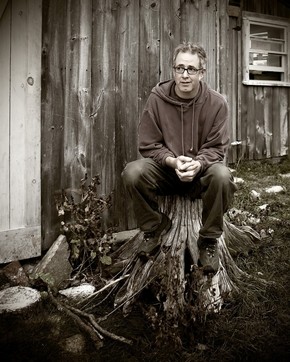 Feeling reflective as Valentine's Day approaches? Guy Capecelatro III has the perfect song for your playlist. "Girlfriends," with echoing vocals provided by both Capecelatro and Unbunny's Jarid del Deo and almost reverent organ, is a song that looks back with 20/20 hindsight.
Download "Girlfriends" now:
"It's about being in one place in the time line of your life and imagining just stepping backward for a moment with a blink of an eye," says Capecelatro. The lyrics create clear images of the old girlfriends; drinking peach schnapps, driving their fathers' cars, and running around barefooted. The final sentiment is a wry one, "Hey all of you who said I wouldn't amount to anything, I'm sorry that I proved you right".