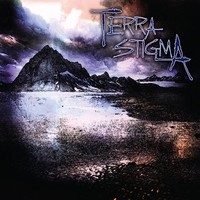 How easy is it to find a band that has it all, can intrigue you, with the desire for more? Well, the answer is its hard, really hard, you have to dig deep, feel the music, and hopefully it will bring you to a different place. We have found that band that keeps you begging for more, with each note, each word.
Coming straight from New York, Terra Stigma is one of today's extinct bands that sadly we don't find on radio, TV, or music websites. Hopefully that won't be for long.
These guys are in the category of bands that perplex you, make you question why they aren't famous, with their distinct, and unforgettable sound. Given the right break they will do amazing things; with a sound that resembles bands like Tool, Alice in Chains, Mudvayne, and Shinedown. Their new album Leave My Body mesmerizes you, brings you back to feeling young, rebellious and invincible. Amateur music enthusiasts need not apply.
Their music reminds you why you love music. It's exciting yet dark, takes you back to a point in your life of insecurity, when you felt almost victimized by your surroundings. You get lost in their music, and can relate to their pain first hand. "Still Here" brings together amazing vocals, perfect riffs, and a beat you can feel in your soul.
If you can't appreciate this music I pity you…
Check them out or miss out. www.facebook.com/terrastigma and just enjoy!
By RJ Frometa – rjfrometa@hotmail.com
[Rating: 5/5]