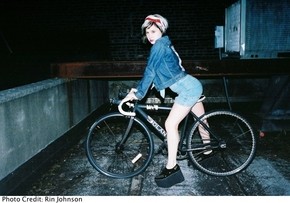 Ducky aka Morgan Neiman, has a producer's instinct and a powerful voice. She has been making music since she was 13 years old and has played alongside the likes of Japanther, Ninjasonik, Roxy Cottontail, Trouble Andrew and Action Bronson. Her latest release, The Whether EP out February 21, fearlessly explores the sinister side.
Give A Listen To The "Killing Time" MP3:
On The Whether EP, Ducky fearlessly marries grinding beats with dark mantras of loss and resentment, her vocals sometimes feral, sometimes sirenlike. "Overdose" and "I Want to Die" remain understated and chilling, re-emerging ethereally on "Like Rain," where she muses "All I want to see is where you'll go without me" over a twisting give-and-take of synths. "Mouths Like Sidewinder Missles," naturally closes the EP with building drums and ghostly redemptive melody ending unresolved.