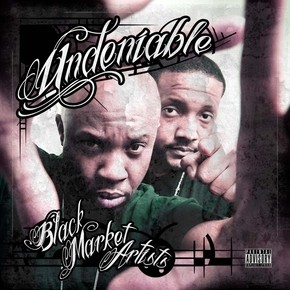 As this section comes to a close, we thank you for joining us. "We Are the World" was observed by those who were still keeping track at the time of its "metaphoric cloning" in February of 2010. You see, this well-documented feat had managed to get itself reincarnated: this history-making song was recorded and released again–this time it was called We Are the World 2010.
"We Are the World" was not the first project to help out our fellow man. However, it was America's answer to the United Kingdom's "Band Aid," which came out almost six months earlier. The key point here is that each release brought light to the issue of starvation. Today, do benefits like these still make an impact? Are social issues being dealt with any better? Let's take a peep at  our recap of We Are the World: 2010 for clues…
On January 12th, 2010 the world witnessed Haiti get rocked by a "Magnitude 7 Earthquake" that caused over 300,000 people to lose their lives. This unfortunate incident led to a worldwide outpouring of aid in all forms. As the free world banded once again to recreate another heartfelt recording reminiscent of its predecessor, chaos and turmoil became reality for the tiny Caribbean nation. Masterminded by two of the three remaining production team members, Quincy Jones and Lionel Richie reunited to help the less fortunate through a massive project. We'll go through more highlights next time, and as usual we leave you with a nugget of up-and-comers to keep your eyes on. This time, it's Undeniable.
World music artists and lyricists Undeniable have learned how to maneuver within the urban music scene by laboring with an indisputable swagger, keen business sense and belief and understanding that to make good music you need the basics of meaningful lyrics, hot beats and a calling that propels one to operate in their own consciousness and truth.   The voices, lyrics and vision behind Undeniable are the duo of Sinnagi and 07 who use their music and website at www.Undeniablemusic.com along with life experiences, the condition of the world around them and the diverse cultural makeup of their Queens NY neighborhoods to effect change around the world.
Until next time, PEACE & LYVATION
PICK HITS:
MP3 OF THE MONTH: "SIPPIN' SLOW" featuring Danielle Watson — "Undeniable" www.reverbnation.com/Undeniablemusic
YOU TUBE VIDEO OF THE MONTH:
The latest find from NY Super-Producers FULL FORCE — CRISTAL CLEER
[youtube z-U4Jd2yS5Y nolink]
PICTURE OF THE MONTH: UNDENIABLE — "Black Market Artists"
By: LA Jackson – musicmon101@gmail.com