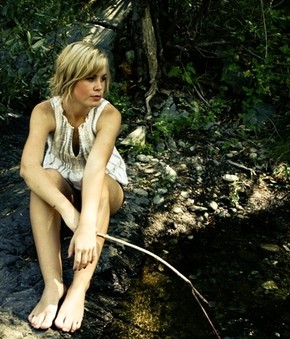 Sharaya Mikael's forthcoming EP is being called "A fine mix of self-penned sensitive folk-pop," by Maverick and Beehive Candy is mad about her music. Sharaya's impatience with love seems to score her life and it has leaked into the songwriting found on Rush. "I am just writing who I am and what I feel," Mikael said. The Rush EP is due out November 15th.
MP3: "3 Ft from Gold":
Mikael's lyrics may explore love's more problematic aspects, but her buoyant melodies and the honeyed tones of her vocals lend the songs a vibrant touch. The record's subtle, almost ambient, production is a perfect complement to Mikael's ardent vocals.
Photo by Michael Deppisch