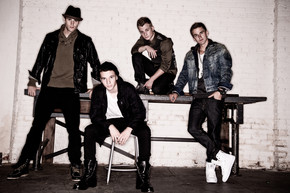 Their debut single, "Good to be Bad" is an infectious, slow-burner with slick wordplay and swagger. Watch 4Count break it down in the official video, directed by Nick Cannon himself.
[youtube HR7xA28d4Zw nolink]
Ever since their prime-time TV appearance on America's Got Talent with hip-hop duo New Boyz, the guys have set industry insiders a-buzz. With infectious charm and undeniable talent, 4Count is poised to become a pop music sensation, in the tradition of The New Kids on the Block, Jesse McCartney, and N' Sync.