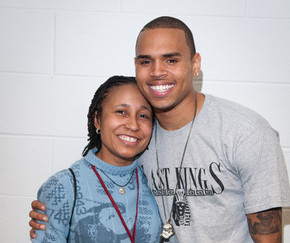 Being in New England it just gets me excited when I feel that first chill air in the morning. I love summer but you all need to come up to New England and experience the fall. My guest today is another reason I am feeling good today. My girl Leeza put out her single, "Party At The Grocery Store" and since then I have been a fan. Once you play this video you will fall in love with her playful and catchy sound. I had to have Leeza on here to show off the video and talk about her inspirations, living in Miami and Bethesda, the concept for the song, and much more! Grab Stoli a Whiskey and a Pabst, lets party!
Stoli: Where are we talking from today and are excited that fall is here again?
   
Leeza: I am in Bethesda, MD right now. I am very excited that Fall is here again. I love to see the leaves change colors on the tress and feel the cooler breezes.
Stoli: Being that you are from Miami do you miss the seasons or do you love the heat?
Leeza: I love both. I love the heat, but I also like to see the change of seasons.   If I could live in a place where the temperature was around 70 degrees all year round and I could also watch the seasons change visibly, that would be utopia for me.  
Stoli: You are riding high off your new single & video Party at the Grocery Store. What inpsired you to write & record that track?
   
Leeza: I woke up one morning extremely hungry. I was thinking of whether I should go out to eat or cook something. I decided to cook and realized I needed to get the goodies from the grocery store. I love food and the thought of having the day off to go grocery shopping and cook was so wonderful to me that I felt the need to sing about it. I thought of all the wonderful food in the grocery store and the idea of party at the grocery store blossomed. I also love to hear music playing in the grocery store while I'm shopping. I usually sing along and dance with my shopping cart while I shop. It makes me laugh.
[youtube qbrhTv78QPQ nolink]
Stoli: Where can people buy or download that track?
   
Leeza: People can buy or download Party at the Grocery Store at http://www.reverbnatiom.com/leezamonay and soon on CD baby, iTunes, Rhapsody, and a host of other online music distribution websites.
Stoli: People are hurting now due to the recession. In your Bio you talk about living your dreams. Please offer others that are down on life advice on living life & having a passion?
   
Leeza: To me life is about experiences. Once we let go of our fears, especially our fear of failure, we can be free to experience the world uninhibited. If you have a passion for something that you feel is going to benefit someone else in even the most minute way, you should pursue it. Whether I spend 10 years, 50 years or 100 years on this Earth, I want to make the most of this experience of life. It's like going to an amusement park. I want to experience as much as I can before the park closes. Some experiences are free, some cost a little, some cost a lot. Enjoy what you can. We all have to make sacrifices for the things that we want and need in life. Some people make more sacrifices than others. But if something really means a lot to you, make the sacrifice.        
Stoli: At what age did you really start to take music seriously as a career and not just a hobby?
   
Leeza: That's a tough question. I have always seen music as an integral part of my life and who I am. I guess the best way for me to answer that question is that I recently decided to devote my full attention to music again in January 2011.   In high school and college I pursued a music career but things were much more difficult back then prior to the advent of the internet and the rise of the independent artist.   Like many struggling artists, there came a point in time where I began to doubt if I had any shot of making it in the music industry. I put music on the back burner like an old favorite toy that a child puts away in the toy chest for the last time. After attending my first concert on New Year's Eve 2011, Usher OMG btw, I had a spiritually moving experience. I realized that up until that point I had been merely existing and not living. I realized that music is my passion and no matter what happens with my music career, I would never give up on my dreams again. So you could say that I was 33 years old when I rediscovered that music is my passion in life.
Stoli: Would you say that your friends & family have supported your musical ambitions?
Leeza: In the early years of high school my family and friends did support my dreams of having a music career. They were just as excited and dreamy-eyed as was I. However, as the years progressed and no record deal was acquired, they became less enthused and encouraged me to pursue more tangible career options. Now that I have successfully graduated from college and am gainfully employed, they are excited again because they love my music, the passion that I have for it and the fact that I am once again pursuing my dreams.
Stoli: What two female musicians have inspired you & you love their music?
   
Leeza: I love Aaliyah and Mary J. Blige. Aaliyah was a big inspiration to me growing up. We were around the same age and I felt a strong connection with her as an artist. I loved her style and the fact that she was just herself. She had a passion for music that was evident in her work. When she first came out I remember some people saying that she wasn't the strongest vocalist. But I knew that she had style and was a very good all-around artist. It wasn't long before others came to the same conclusion and Aaliyah blasted off into stardom. I saw a lot of similarities between Aaliyah and myself. We were both hard workers and underdogs, sexy but classy. Not the best, but definitely one in a million. And taken as a total package, one of the best. When Aaliyah died I felt like I lost a sister, even though I had never met her.   I also love Mary J. Blige because she is also a real artist. Real as in true to herself. She sings with an inner passion, full of emotion and experience that I can relate to.
Stoli: Is "Party At The Grocery Store" a prelude to an upcoming album or EP?
Leeza: Yes it is. I am currently working on my first mixtape since high school. I plan to have about 10 or so songs on it. I have other songs currently available for streaming, download and purchase. You can hear my other songs on the same websites where Party at the Grocery Store is available.
Stoli: You have performed all over the US. What is a live Leeza Monay show like?
Leeza: A live Leeza Monay show is full of excitement and energy. I like to get the crowd hyped and set the mood for a fun-filled night. You can always expect great music and a very entertaining performance. I usually work with either a hype man or dancer(s). We have so much energy on stage that its hard not to infect the audience.  
 
Stoli: What is coming up for you & where can we follow you online?
   
Leeza: I have more great music in the works, more live performances, as well as online radio appearances. You can follow me on twitter, facebook, reverbnation.com, sonicbids.com and soundcloud.com under Leeza Monay. I also have a personal website at http://leezamonay.com.
Photo: Leeza Monay with Chris Brown at the F.A.M.E. tour in the DMV.