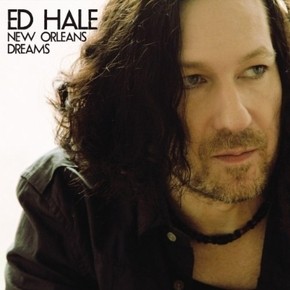 Rubbing elbows with Coldplay, Adele, Lady Gaga and Bruno Mars. It's a serious accomplishment, especially for an independent artist like Ed Hale, whose "New Orleans Dreams" just rose from #33 to #30 on the AC Top 40 charts. The third week in a row in the top 40, the song debuted at #93 in its first week and has continued to rocket up the charts, landing on the Top 5 Most Added Songs of the Week Chart every week since it was released six weeks ago. The poignant acoustic ballad packs a potent message about post-Katrina and BP Oil Spill New Orleans.
"New Orleans Dreams" MP3:
"New Orleans Dreams" is the third single off of Hale's acoustic venture into singer-songwriter territory, Ballad on Third Avenue (Dying Van Gogh Records), which itself has had quite a showing on the charts in several formats, debuting at #14 on the CMJ Most Added Chart upon its release, and staying on the CMJ Top 200 all summer long.   It was also named "one of the Best Albums of 2009" by New Times Magazine. The album has been compared to the work of Bright Eyes, Kings of Convenience, Rubber Soul era Beatles, Belle and Sebastian, and Simon and Garfunkel.