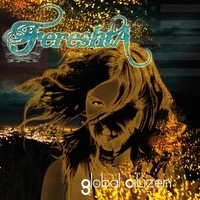 Afghanistan's native and talented musician Fereshta brings us her latest album Global Citizen, it's literally amazing!
Every song is filled with an energetic and powerful sound that would blow you away immediately with the guitar riffs and sexy vocals seduce and wakes every part in your body. But different to many bands and artists alike, every lyric recalls real life events happening lately such as war. So there's really something for everyone. You would only need to give a chance to this great artist and in just minutes you would fall in love. 100% guaranteed.
In conclusion, are you looking for something better than today's crap? Something hot? That make your day?… If your answer to all that was yes, well, there's only one thing you need to do now, go now to http://fereshta.bandcamp.com/, turn on your speakers and be ready, because you are about to take a journey to the land of awesomeness where it would be almost impossible to wake up again.
By RJ Frometa – rjfrometa@hotmail.com
[Rating: 4.5]