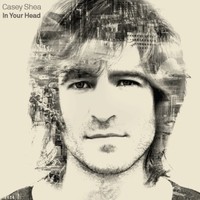 Baton Rouge's talent Casey Shea's latest album In Your Head can be easily described as awesome and entertaining.
Every track in the record is so contagious, catchy, recalling here and there bands such as Kings of Leon, Jet and Everlast to name a few. So don't be surprised or scared if within minutes you go from sitting to stand up and dance all over like nothing else matters. There's a high percentage you're not stoned, just have been absorbed by Casey Shea's sick sound.
In conclusion, are looking for something that cheers you up, different and alike to today's music, addictive? If so, search no more. Just go to http://caseysheamusic.com/ and be ready to have a great time.
By RJ Frometa – rjfrometa@hotmail.com
[Rating: 4.5]