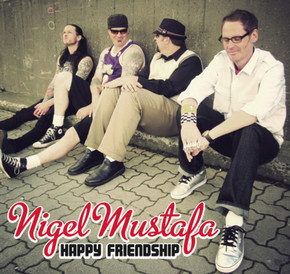 Nigel Mustafa is a Seattle-based reggae/rock band whose goal is simple… to entertain the pants off of everyone within earshot.   Nigel has been serving up high-energy shows in the northwest and beyond for more than a decade with flavors of Sublime, The Police and dashes of Ween and yes, ABBA.  
[youtube sOHpGep59vU nolink]
Nigel has also opened for some of the genre's best west coast acts (Cherry Poppin' Daddies, The Supervillains, Sinizen, The Diablotones, NW Sons).Do audiences sit back and savor Nigel quietly? Um… No.   This is a full-participation band where audiences sing along, shake their money makers and dazzle to Nigel's drop dead solid grooves.   Nigel is all about good music, letting go and getting down.
Nigel Mustafa "Billy Boy" MP3: