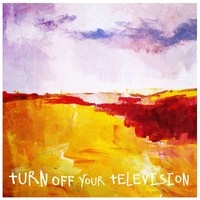 Let me set the mood for you. First get the CD by "Turn off your television" and then do exactly that. Prepare yourself for a smooth transition into bliss. This three man band from Malmö, Sweden consists of Jon Rinneby, Stellan Lofberg and Erik Willman. They can melt away the stress of the day and create a calmer relaxed environment simply by playing their music.
They have successfully created a subdued master piece. I'm a huge fan of Mumford and Sons and this band is very reminiscent of them. Even the up tempo songs still spill across your ears like a gentle stream and much like the soothing tones of nature these guys have an authentically natural sound. The CD has an earthly quality that creates emotions you may not have known even existed?
http://open.spotify.com/album/2YvcaIQZKynL7Davgq84FH
They have a song titled, "A Different Kind of Joy", talking about the very reason why we should turn off our televisions and start stimulating our brains more actively. Instead of being one of the boob tube numb minded masses, get motivated with this musical art. Personally, the CD has been one of the most stimulating pieces of work I've experienced in a long time. My soul feels thoroughly fed all the way to the very last note.   When it is finished there is nothing left to do but exhale with a sigh of contentment?
Well, I want to thank "Turn off your television" for enticing me to experience their artistry, and to reward them for a job well done. Sign me up; I'll be following you guys closely. I hope to see you in my neck of the woods one day soon. I suggest you go check them out too. http://turnoffyourtelevision.se/
[Rating: 4.5/5]
Rebecca Hosking – hoskingrebecca@gmail.com