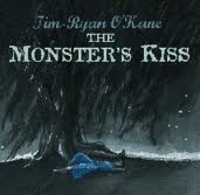 Over the years we've seen punk, hard rock & even alternative rock bands slowly erode into over-commercialized, corporate puppet shows. Talking to many music fans out there, the response is overwhelming. Give me something new, something raw, something that's pushes hard & is going to kick me in he ass. Something that doesn't sound like — well Nikelback. Give me band similar to The White Stripes, Nirvana, Foo Fighters with a jagged edge, a bloody tip & a no holes barred musical delivery. Give me something real!
So across my desk slides the new CD by Brooklyn's own Tim Ryan O'Kane entitled The Monsters Kiss headed up by singer/songwriter O'Kane. What I heard put a smile on my face, finally a band that gets it with music in the vein of Radiohead, Muse, & Incubus. The Monster's Kiss is some of the best new music I've heard in quite a while & delivers many of the aforementioned items I spoke about. You want hard rock, you want punk, you want music that is packed to the hilt with unpredictability & a brilliant composer's touch? Well look no further. This CD covers all the bases delivering solid playing & amazing songwriting & a musical flair that just lets it all hang out.
 
The Monster's Kiss by Tim Ryan O'Kane is what we've all been waiting for.   It's a polished sounding musical production from start to finish served up hot with great playing, solid writing, & a jagged edge musical delivery that definitely has a dark side. It's definitely a musical production that gives us a fresh glimpse at a hot new artist & takes us back a few years — before everything started sounding like — well Nikelback.
By: Kevin Huber
[Rating: 3/5]