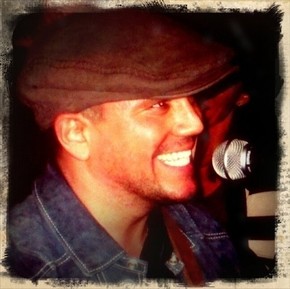 Pick up any newspaper in the Twin Cities area and in the entertainment section you will find local singer/songwriter Tim Mahoney performing somewhere in the area. A Minnesota favorite, Tim was a contestant on NBC's "The Voice" this spring. He got as far as the regional quarterfinals but what's come out of the experience is a story in itself. Tim sang Sam Cooke's "Bring it on home to me".Judge, Adam Levine (from Maroon 5) turned his chair around to face Tim (indicating he wanted him on his team) and said, "Oh, I thought you were a Chick! but, clearly you have a penis." Tim, having a quick wit said, "that's what people say about Levines voice too." Tim decided to write a song about the adventure. He says, "I think Adam Levine is great. He was my first choice as a coach." He is hoping Levine gets a kick out of the song, "Hey Adam Levine" and will have as much fun with it as Tim had writing and recording it.
 
Are you originally from Minnesota?
I'm from Minnetonka, Mn. I Live downtown now.
[youtube nQ6GQZnS9Hs nolink]
Tell us how you got started in music and who your early inspirations were?
I was inspired by Elvis when I was very young. I played drums first at age 14 move to piano and guitar in high school.
 
When does the digital version of "Hey Adam Levine" being released?
I'm hoping beginning of Sept. Very fun track just a lighthearted song about my experience on the voice.
 
Tell me about the song and more about being on the Voice?
 
Being on the voice was great you can never complain about being on national tv. I went from being "the guy from Minnesota" to "the guy on the voice".   The Song was just an idea my Pr guy Mike Farley had. Tough part was to make something fun and hooky.  
 
Any new projects in the works?
Newest thing is the new single. I will following up with an ep of songs this fall.
 
www.timmahoney.com