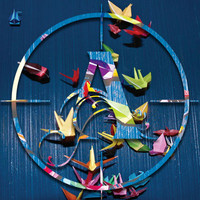 Annie Automatic is a LA based alternative rock band and guess what, Annie is not a girl. The band was created by the lead singer named French. They released an EP in 2010 with 3 singles. They are now releasing their first full length CD, "Don't Look Down".
French has rich vocals that slide from one song to the next as naturally as breathing. This band has potential and good on them for doing what it takes to get their music heard. I am not sure people on the receiving end of a radio truly comprehend the literal blood, sweat and tears that go behind creating music. This band makes it look so easy.
The production is fitting with their sound. It is not over run with unnecessary clamor. Sometimes less is more and Annie Automatic seems to have mastered a clean refreshing style, kudos to the producer. At times I get so lost in the instrumentation that I lose sight of what was actually being sung. Being a songwriter myself predominantly a lyricist I always go for the story first and the music second. But these guys make the lyrics seem irrelevant. French's vocals mesh so well with the music it is hard to believe it is a separate entity.
With bands like this coming on the scene it is a promising sign that maybe things are taking a turn for the better. Annie Automatic is taking us back to the days where music means something. To me, it means opened doors to bigger and more exciting things.
Thanks for the eclectic blend of new age pop. This band has a driving sound that demands attention. I see big things on the horizon for them and look forward to seeing them on the road for some live performances. Keep up the nice work!
By: Rebecca Hosking – hoskingrebecca@gmail.com
[Rating: 3.5/5]